Welcome To my website. Click on a topic above.
Baby News:
Welcome Elizabeth "Eliza" Ruby Parsons!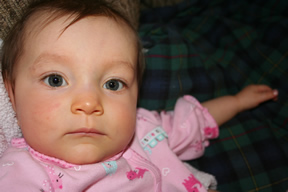 -Updated December 24-
Added Monthly "Growth" pics HERE
I changed the layout of the photos section. If you want family photos, click this link:
-Family Photos - Updated March 2, 2009-
-Added Sledding, Christmas, Birthday-
-and some Miscellaneous pictures.-
Otherwise, clicking on the Photos tab will open the photography website.
Warning, this website experience may be monitored by the cat.